Wee Yellow Golf Book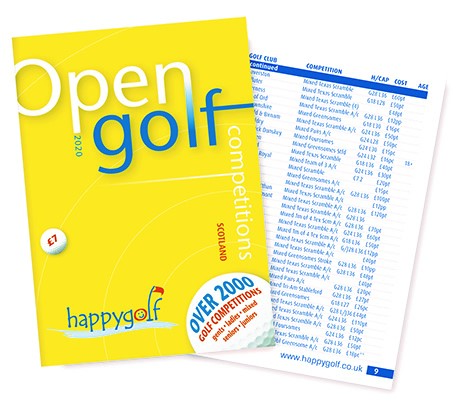 happygolf – Wee Yellow Golf Book
Books are available from 31st January 2021
The publication with all the details you need to enter over 2000 open golf competitions across Scotland in 2021.
Small in size, easy to carry, 84 pages packed with information arranged in a way that makes identifying competitions YOU wish to play, easier than ever before.
Booklets cost £7.00 each (plus 2nd class postage & packing within the UK at £1.00).
Access to view over 10,000 open golf competitions throughout the UK and Ireland is FREE.
Purchase our Wee Yellow Golf Book